La Playlist di Radio Globo
JP COOPER, ASTRID S
SING IT WITH ME
JPCooper_AstridS_SingItWithMe
LOREDANA BERTÈ
TEQUILA E SAN MIGUEL
LoredanaBerte_Tequilaesanmiguel
TAYLOR SWIFT FT. BRENDON URIE
ME!
Taylor Swift Ft. Brendon Urie - ME!
THEGIORNALISTI
MARADONE Y PELÉ
thegiornalisti_maradonaypele
ACHILLE LAURO
C'EST LA VIE
ALICE MERTON
LEARN TO LIVE
AVICII FT. ALOE BLACC
SOS
BENNY BLANCO, TAINY, SELENA GOMEZ, J BALVIN
I CAN'T GET ENOUGH
BennyBlanco_Tainy_SelenaGomez_JBalvin_ICantGetEnough - Copia
BOB SINCLAR VS THE SUPERMAN LOVERS FT. ROBBIE WILLIAMS
ROMANTICO STARLIGHT
BobSinclar_TheSupermen_Lovers_RobbieWilliams_RomanticoStarlight
CALVIN HARRIS, RAG'N'BONE MAN
GIANT
CalvinHarrisRagnBoneMan_Giant
CELESTAL
OLD SCHOOL ROMANCE
Celestal_OldSchoolRomance
CHARLIE CHARLES WITH DARDUST FT. SFERA EBBASTA, MAHMOOD, FABRI FIBRA
CALIPSO
CharlieCharles_Dardust_SferaEbbasta_Mahmood_FabriFibra_Calipso
CLEMENTINO FT. FABRI FIBRA
CHI VUOLE ESSERE MILIONARIO?
clementino_fabri_fibra_chi_vuol_esser_milionario
DADDY YANKEE & KATY PERRY FT. SNOW
CON CALMA (REMIX)
DaddyYankee_KatyPerry_Snow_ConCalma_Remix
DAVID GUETTA FT. RAYE
STAY (DON'T GO AWAY)
DavidGuetta_Raye_Stay_DontGoAway
DENIS FIRST & REZNIKOV & BRIGHT SPARKS
SHAMELESS
DenisFirstReznikov_Shameless
ED SHEERAN & JUSTIN BIEBER
I DON'T CARE
EdSheeran_JustinBieber_Idontcare
ELISA, CARL BRAVE
VIVERE TUTTE LE VITE
Elisa_CarlBrave_Vivere_tutte_le_vite
ELLIE GOULDING, DIPLO FT. SWAE LEE
CLOSE TO ME
EllieGoulding_Diplo_SwaeLee_Closetome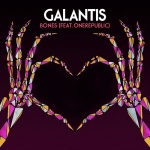 GALANTIS FT. ONEREPUBLIC
BONES
GalantisOnerepublic_Bones
GESAFFELSTEIN & THE WEEKND
LOST IN THE FIRE
GesaffelsteinAndTheWeeknd_Lostinthefire
LEWIS CAPALDI
SOMEONE YOU LOVED
LewisCapaldi_Someoneyouloved
LIL NAS X FT. BILLY RAY CYRUS
OLD TOWN ROAD
LilNas_BillyRayCyrus_OldTownRoad
LIL PEEP & ILOVEMAKKONEN FT. FALL OUT BOY
I'VE BEEN WAITING
LilPeepILoveMakonnen_FallOutBoy_IveBeenWaiting
LP
GIRLS GO WILD (CELESTAL REMIX)
LP_GirlsGoWild_Celestal_Remix
MARK RONSON FT. MILEY CYRUS
NOTHING BREAKS LIKE A HEART
Mark_Ronson_MileyCyrus_NothingBreaksLikeAHeart
MARSHMELLO FT. CHVRCHES
HERE WITH ME
Marshmello_Chvrches_Herewithme
MARTIN GARRIX FT. BONN
NO SLEEP
MEDUZA FT. GOODBOYS
PIECE OF YOUR HEART
Meduza_Goodboys_PieceOfYourHeart - Copia
PANIC! AT THE DISCO
HIGH HOPES
PanicAtTheDisco_HighHopes
PANIC! AT THE DISCO
HEY LOOK MA, I MADE IT
PanicAtTheDisco_HeyLookMaIMadeIt
PEDRO CAPÓ, ALICIA KEYS & FARRUKO
CALMA (ALICIA REMIX)
PedroCapo_AliciaKeys_Farruko_Calma_Alicia_Remix
ROBIN SCHULZ FT. ERIKA SIROLA
SPEECHLESS
RobinSchulz_ErikaSirola_Speechless
RUDIMENTAL
SCARED OF LOVE
Rudimental_Scared_Of_Love
SAM SMITH, NORMANI
DANCING WITH A STRANGER
SamSmithNormani_Dancingwithastranger
SHAWN MENDES
IF I CAN'T HAVE YOU
ShawnMendes_IfICantHaveYou
TAKAGI & KETRA, TOMMASO PARADISO, JOVANOTTI, CALCUTTA
LA LUNA E LA GATTA
Takagi_Ketra_Tommaso_Paradiso_Jovanotti_Calcutta_La_Luna_e_la_Gatta - Copia
THE KNOCKS FT. SOFI TUKKER
BRAZILIAN SOUL
TheKnocks_SofiTukker_BrazilianSoul
TOM WALKER
JUST YOU AND I
TORMENTO FT. J-AX
ACQUA SU MARTE
Tormento Ft. J-AX - Acqua su marte
YUNGBLUD, HALSEY FT. TRAVIS PARKER
11 MINUTES
Yungblud_Halsey_TravisBarker_11Minutes